Mark III Golf Jetta Cabrio Passat B3
WE ARE OPEN TO SUPPORT OUR CUSOMERS WITH SERVICE AND TOWING
KEEP US GOING BY KEEPING YOU GOING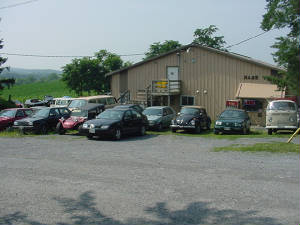 expanded 1985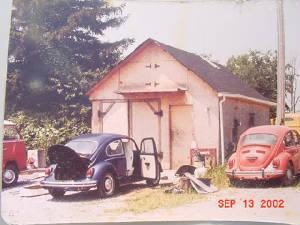 started 1979
TIMING BELT JOBS

It is not necessary to replace your timing belt if you have a 75>92 Volkswagen with an 8v motor. Unlike other cars they don't have valve damage when the belt breaks. The engine WILL stop running. If you have a diesel or 16V motor. Diesels,16V motors will suffer severe engine damage. These motors should have their belt replaced every 4 years or 60,000 miles.
The 93 to 99 cars may suffer valve damage. 1993 and newer 8v gas engines should have their timing belt replaced @ 90,000 to 105,000 miles.


8V gas 1993>1998 90,000 mile $199
16V gas 1986>1992 60,000 mile$249
with ac $295, more belts, more work
We use NEW German water pumps with metal impellers, not rebuilt, not plastic.




Extra labor charges apply to some models and you may need or want other related repairs with the timing belt job
such as V belts, oil leaks, rollers, water pump and motor mounts.

FRONT BRAKE JOBS
Don't let those bargain brake tv commercials sell you on the $89 brake job. First, you are not getting new rotors, 2nd, most Volkswagens after wearing out the brake pads, have worn out the rotors too. 3rd, the ability to stop has little to do with the thickness of the brake pad or rotor, but more to do with the integrity of the hydraulic system. The Master Cylinder, brake calipers, wheel cylinders, hoses and metal lines. Of which none are in that $89 bait price.

New front brake pads & two new rotors & labor:


93-99 Golf Jetta 2L $289

CLUTCH JOBS
New clutch plate, disc, trans input shaft seals

93-98 Golf/Jetta 3 $898 to $998
ANTENNA REPLACEMENT
mast for your roof antenna $20

AIR CONDITIONER
Evacuate and recharge system, includes R134a $134