In the State of Maryland we are required to put the validation sticker / year sticker, renewal sticker on the rear plate only in the upper right corner. The month sticker in the upper left corner. Instructions are on the card that the stickers come on.
Unlike California and Virginia that actually have a lightly colored box with "month" and "year" Maryland plates have nothing because the front plate does not have stickers.
Washington DC, New York and New Jersey have the validation stickers on the inside of the windshield. This validates the "car" not the plate.
If you have many years of stickers on your plate, you may want to remove them before placing the new sticker on the plate. It is very easy to remove this stack of stickers since the security scoring is overlapping, making them easy to peal off without tearing them.
So why do you see so many people with the sticker in the wrong place?
We are going to exclude these reasons for practical reasons
Place in the center so someone does not cut it off the corner to use on their plate, wrong, easy to spot that and most now come with the plate number ON the sticker. Law enforcement now optically scans plates with the police cruiser in motion and your car stationary or in motion. Any officer can spot a sticker that is wrong or out of date when they are right behind you.
You don't need valid registration or a valid drivers license to drive a car. You only need it if you are stopped by a police officer!
Maryland will give you a month sticker for FREE, but if you put the year sticker in the wrong place, it will cost you $10 for a replacement sticker. A new registration card will cost you $5.
Improper placement started way back in the 1980's when Maryland did not have month stickers and the plates all renewed in March. You were told not to put the sticker on untill March, but if you received your stickers in February, you would put it on the plate in a different position, so last years sticker would not be covered, this led to years of that practice with stickers all over the plate. It no longer applies but some old codgers still do it.
Properly placed stickers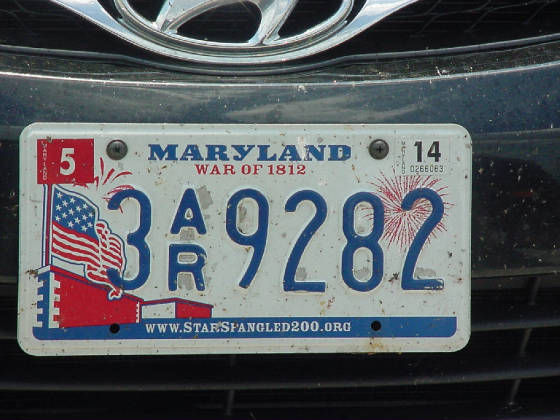 I was from Missouri picture to come as soon as I can find it, and yes there is a plate like that
Is that month 13 ?
and are those green month stickers under both year stickers?
I have been putting stickers on my plate for years and am running out of places to put them.....
Again, month 15? and you can see the red month sicker behind it!
undefined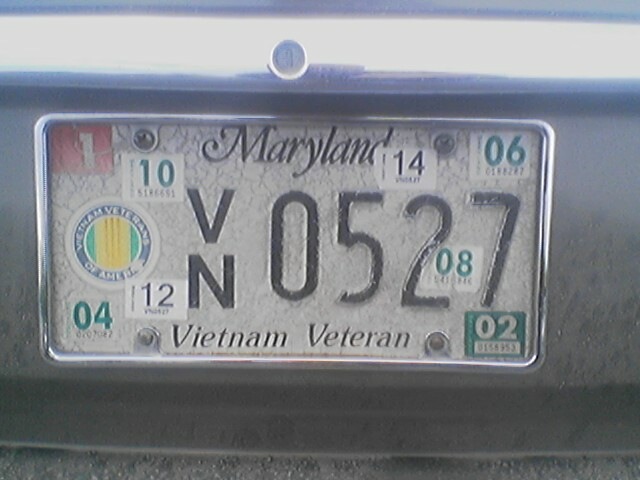 undefined
I just don't know where to put the next sticker.....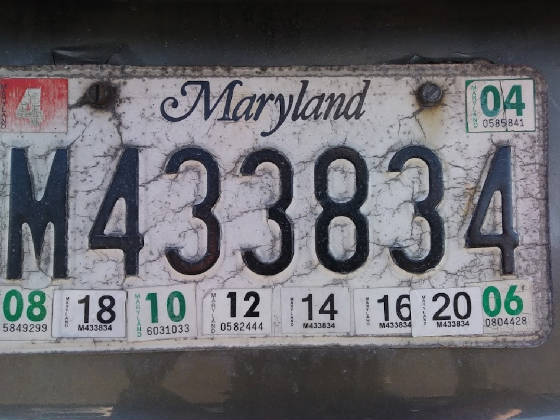 I am Dyslexic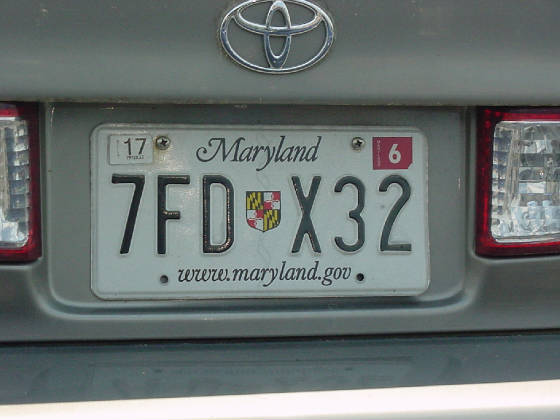 I am from a state that put the month and year in the corner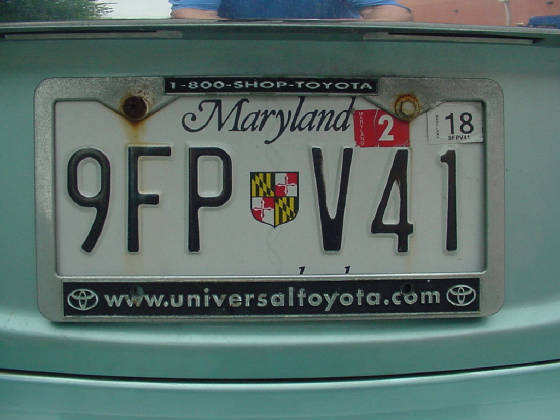 I have stickers on my front and rear plate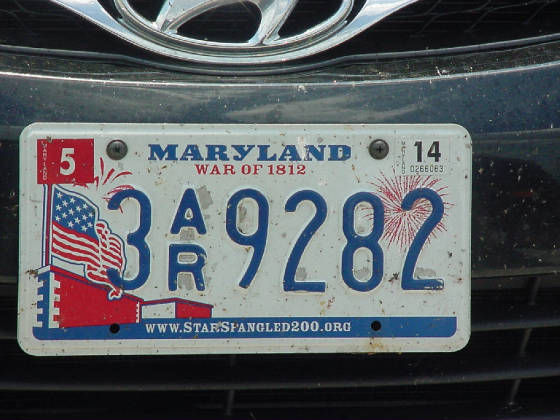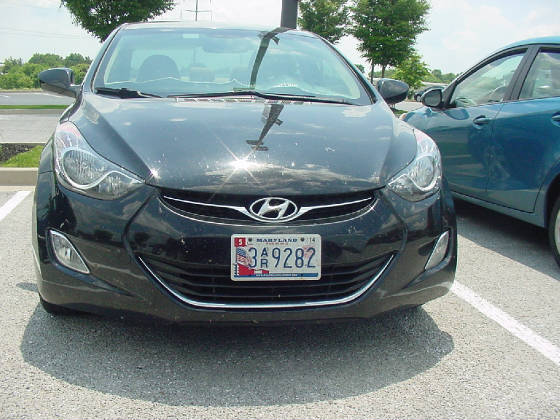 I was too lazy to take the front plate OFF and put it on the rear before putting my year sticker on the rear plate that did not have any stickers, now I have sticker on both plates....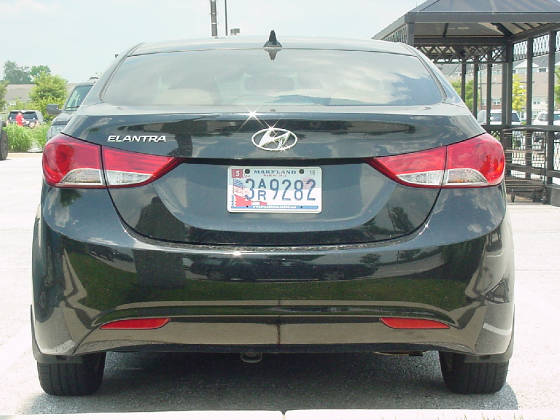 I put one on each plate before I realized I don't have stickers for both plates
That 10 is not a month sticker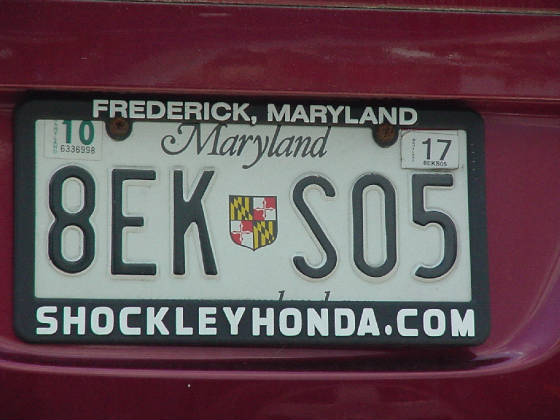 Enter supporting content here
I can't read the directions (stickers in wrong upper corners)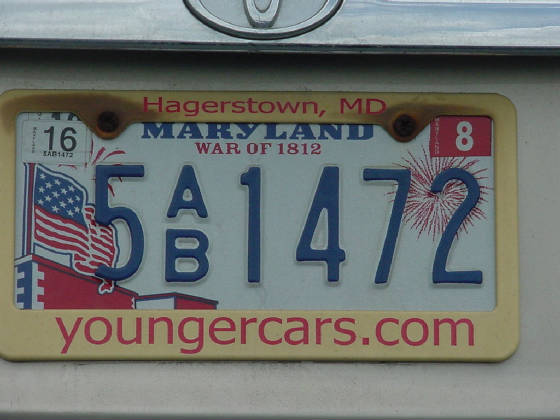 Stickers on the bottom corners (wrong) I really can't read the directions, or just look at my neighbors plate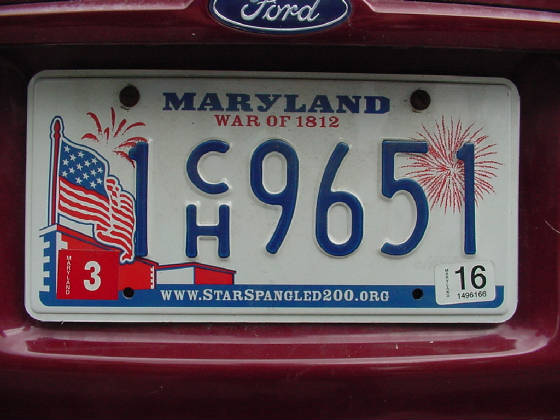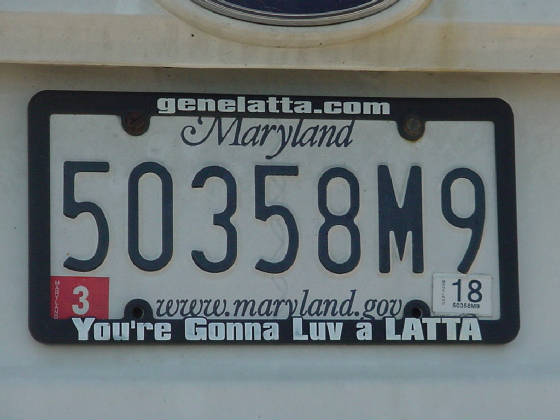 LOOK the number month is upside down, that is a 6 not a 9
and what MVA employee issued a green month sticker for a 1812 plate? suppose to be RED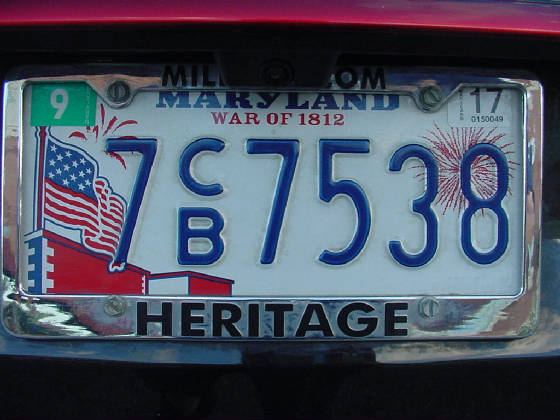 So you paid and extra $20 for a bay plate to only get an ugly RED month sticker,
MVA employee just not thinking, month sticker is to be GREEN on bay plates
Again, MVA employee not thinking about the month sticker color,
green belongs on the bay plate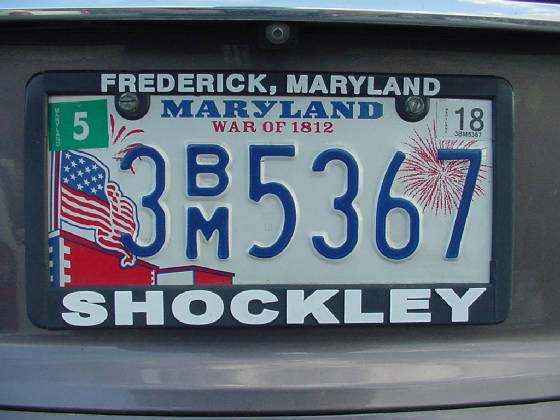 bottom left? top right? not bad, but it is not right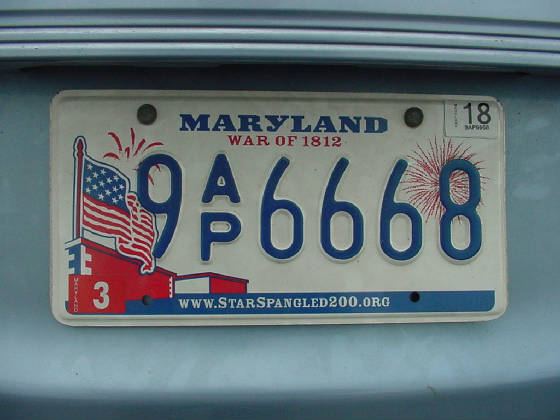 Fees:
There is a

fee

for substitute license plates.

There is an additional

fee

if the requested substitute plates are Chesapeake Bay or Agriculture license plates.

There is a

fee

for substitute stickers.

There is a

fee

for each additional or duplicate registration card.

There is no fee for replacement registration month stickers only.
MVA
Mail In Registration Unit
6601 Ritchie Highway, N.E.
Glen Burnie, MD 21062
For telephone questions:
| | |
| --- | --- |
| MVA Customer Service Center: | 1-410-768-7000 |
| TTY/Hearing Impaired: | 1-301-729-4563 |